Google play protect : Defense against dangerous Android apps.
Security with Google play Protect.
We are well known about different utility android apps.There are many antivirus apps and security apps developed in android world.Now we are having latest line of defense against dangerous Android apps that is non other then GOOGLE PLAY PROTECT.
          Some of the best applications of Google play protect are discussed below: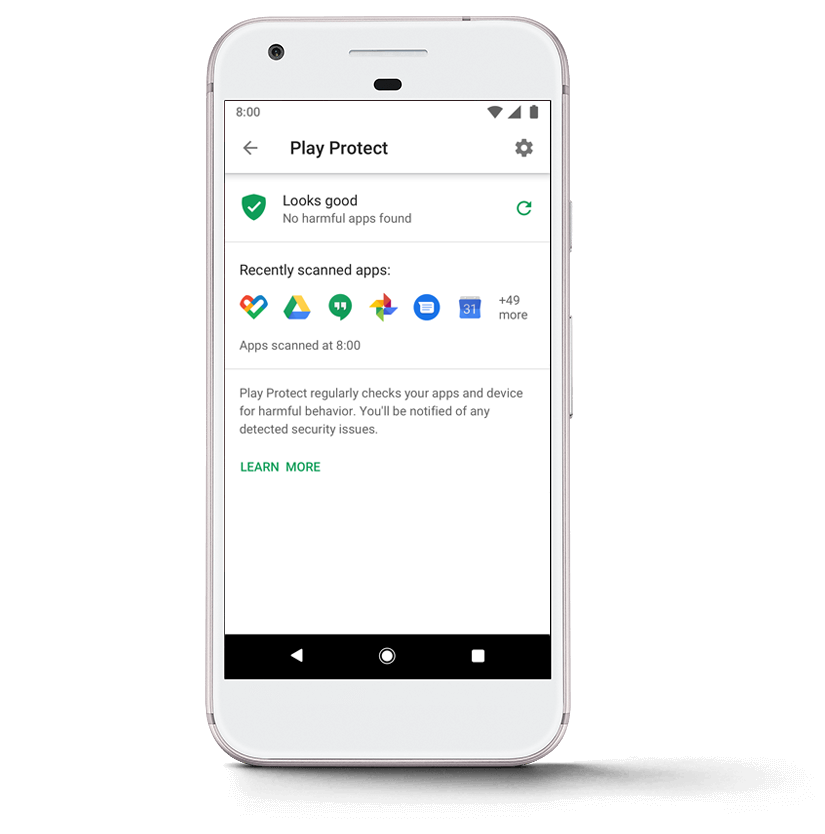 Google Play protect is acting as the google's latest weapon fighting against malicious apps,ransomware  etc.
Google's new security feature ,plat protect,doesn't need user intervention but is an automated security feature embedded into the Google Play Services of every device which works in the background around clock.
While not all of the features of play protect are new,the latest launch sees Google making the protective features more visible to android users.we can be able to see the protection action in My apps and play store on our device.
Google play protect is the security system that never sleeps that is  our device is automatically scanned around the clock,so we can rest easy.
It not only scans but also helps to find our devices if it is misplaced or lost.We can locate our device by signing into Google account or even call it directly from our browser. (Find My Device)
Google Play Protect helps us to surf on the safe site.If we visit a site that's acting out of line,we'll be warned and taken back to safety.
If you want to know how Google Play Protect is protecting you then :